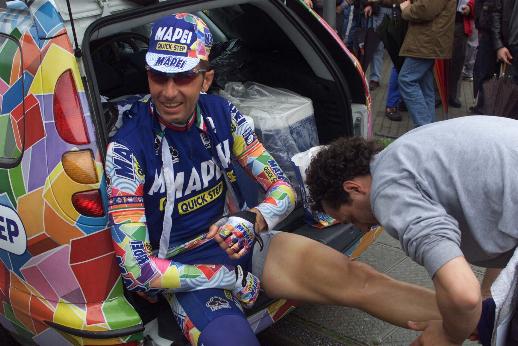 Andrea gets a little pre-race attention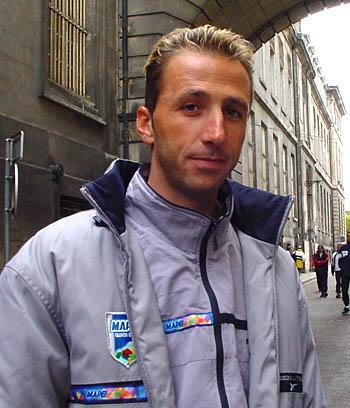 Calm before the storm- Compeigne.
Photo: cyclingnews.com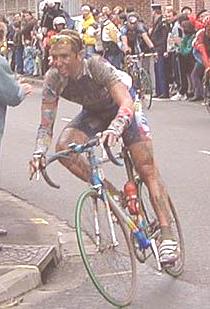 Covered in mud, 2001 Paris-Roubaix.
Photo: cyclingnews.com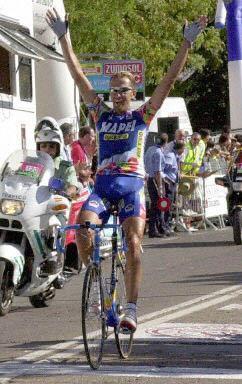 The comeback is complete! Andrea wins Stage 1 of the Vuelta a Burgos in solo style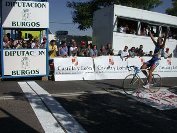 Crossing the finish line- Vuelta a Burgos stage win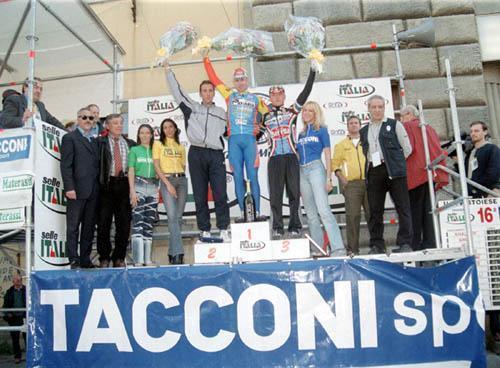 Andrea in 2nd Place on the podium at the Firenze-Pistoia Time Trial
Wearing #1 as last year's winner, Andrea hunts down the break at Paris-Tours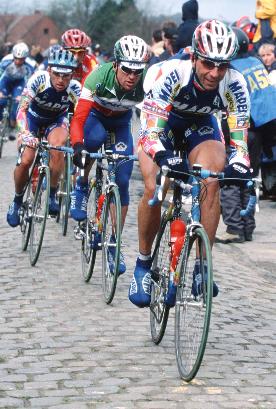 Leading the way in Flanders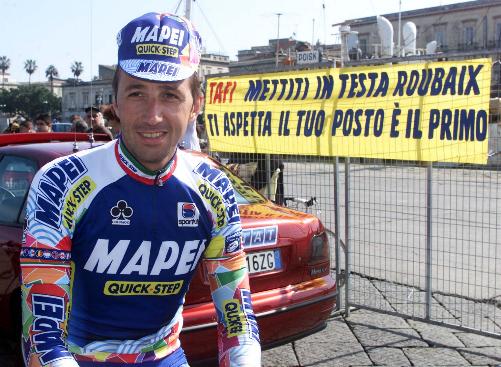 "Just put in your head 'Roubaix' and your place on top will wait for you" The tifosi speak!
Both former winners, they celebrate Ballo's farewell performance at Paris-Roubaix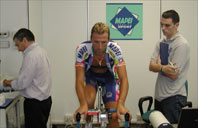 Recovery complete and ready to race!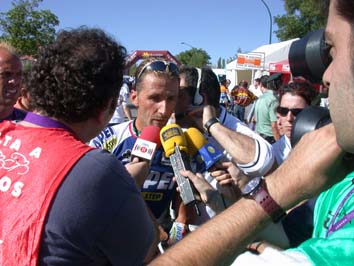 "La dedica per la mia famiglia, che mi stata vicina nei momenti difficili". Andrea dedicates the win to his family.
Paris-Tours World Cup race. Andrea makes a late bid to bridge up to the leaders.